Error
Outlook 25th -29th July 2011
Salam... Maaf lambat post note minggu ni.. dah taip2 smlm terpadam.. keciwa terus tido. ni kena karang balik.
OK, last week dah settle bank stress test, EU summit. yg masih hangat skrang ni adalah Debt ceiling US.
apa terjadi last week? acct saya masih floating gaban di UJ. kesilapan lama berulang kembali.. overconfident with "regular" character of a pair... lupa yang ini FOREX. jeng.. now doing damage control. karut la politik US.. berpuloh kali dah raise debt ceiling with no issue, tiba kali ni banyak karenah. adoi. 
EU minister + IMF + EFSF dah setuju nk bg pinjam duit lagi kat greece.. berbillion billion lagi.. tapi tu baru setuju... yg wajib, adalah bersyarat sume tu. utang di panjangkan period, interest di kurangkan.. done deal.. market happy.. buy buy buy.. what will happen next? nanti kita kaji sama sama. ade kena jual greece ni nanti. hehehe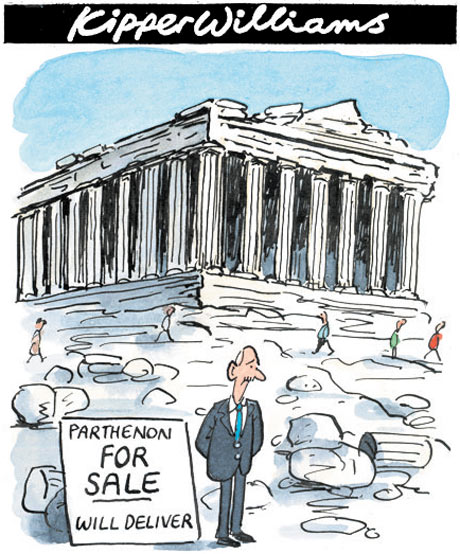 anyway,  untuk minggu ni. ni lauk pauk kita.
- US debt ceiling, discussion masih berlangsung. republican masih tak setuju dengan Obama punye proposal. skrang dorg diskas without Obama. yang penting bagi kita, result nanti. sepatutnya dorg dah kena ada draft on what to do to reduce spending, get revenue to justify ceiling hike. skrang ni bertekak je lebih, mcm parlimen malaya jek. what will impact the most dengan berita ni? - Stock market, Bond Yield, USDJPY, USDCHF. ada beberapa scenario yg kita kena diskas kat sini.
1: No hike. just recycle maturing bond.. (QE2 lite le jadinye). so US will default on some of its debt. Credit rating agencies akan terkan downgrade US treasuries the next day. kat sini Stocks will fall, Dollar will fall.. Gold, CHF, JPY will strengthen. BondYield will rise though. dalam kes ni, AUDUSD dgn NZDUSD terbang le.. EURUSD mungkin leh cecah 1.5000. - Possibility - Very Unlikely
2. small hike with incremental up to 1.5-2.5 trillion. ni kira ambik syarat je la. US x kan default. tapi treasuries tetap jd tak attractive. so, yield akan naik. USDCHF and USDJPY will rise. Dollar akan naik ke 75.++ area or more only to move down later. CRA downgrade tetap buat keja dia. rating tetap akan drop. SP500 selloff. dollar and gold gain. - possibility - VERY LIKELY
3.  decent hike of 3-4 trillion with proper spending cut and austerity planning. ini kira grand deal. US will keep rating AAA+ dia utk bond and stock will rally. bond price naik, bond yield turun. dollar weak, chf weak, jpy weak. risk appetite triggerred. - possibility, Unlikely.
- Credit rating Agency downgrade. US, Spain, Italy ada prospect utk kena downgrade. sapa dorang ni? dorg la yg buat research utk credit and bond market, utk jd reference investor and fund manager. bila depa downgrade, akan berlaku bond sel off due tu incresing risk. 
- Intervention by BOJ, Japan Minister NOda dah kluat phrase "decisive Steps", meaning dorg dah seriously looking to step in. buat masa ni dorg tak tgk price level, but instead, volatility. kalau UJ dok huru2 hara kat below 79.00, most likely BOJ will catch us by surprise. normally 1 intervention will push UJ 100-200 pips up. based on CFTC COT report, market dah overweight on long position bagi Yen futures. so, just a matter of time it will reverse.. theoretically la.. tapi FX ni byk unexpected things happened. so expect the unexpected.
sebelom tu kita tgk spot dollar index, chart daripada forex ltd. 
dengan bantuan news EURO jumaat lepas, UPtrendline daily dah pecah. Skrang daily chart dah ada Lower Low (73.97). utk continue upptrend, price must break back the TL tadi and create a higher high (75.71). Jika hari ni atau esok berlaku Lower High, di mana price xleh melepasi previous peak, bermakna trend keatas dah terbatal. we shall welcome bear utk dollar. 


http://www.oasiswealthbuilders.com/images/stories/dollarindex_d1_25jul_2011.gif
**Updated chart:
http://www.oasiswealthbuilders.com/images/stories/dollarindex_d1_26jul_2011.gif
Overall picture, if theres no bad breaking news about italy and spain this week.. focus on Buy dip for dollar weakness based on technical. alert for Moody, fitch and S&P rating announcement thru Reuters, bloomber or forexlive. 
trade safe. 
akan tambah details pasal Debt ceiling as we progressing. 
extra reading material:
http://freeserv.dukascopy.com/news/rss/info.php?id=1607252 debt ceiling discussion
http://freeserv.dukascopy.com/news/rss/info.php?id=1607119 Yen intervention
http://tutor2u.net/economics/revision-notes/a2-macro-exchange-rate.html macroeconomic corelation
** work in progress. save dulu